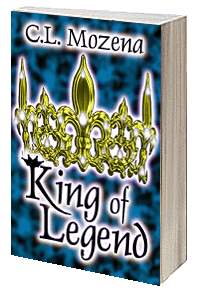 Everyone thinks he's the reincarnation of the legendary king, Irdisae, but Orion doesn't believe in that nonsense.
Twenty years old and recently crowned, young king Orion must deal with a threat to his kingdom by a violent alien queen. When peace talks fail and thrust the aliens into a bloody civil war, Orion must risk the lives of his people by joining the band of rebels against the queen's military might.
It's a fight for survival on an alien world with 100 plus degree temperatures, acid rain, and gigantic, carnivorous birds, as Orion carves his own legend into the rock of history.
The e-book is available in any format on Smashwords.com
Don't forget to check out the WEBSITE for character bios and to learn about the world of young king Orion.